Probably the world's cutest mobile game about the bacteria that live in your colon.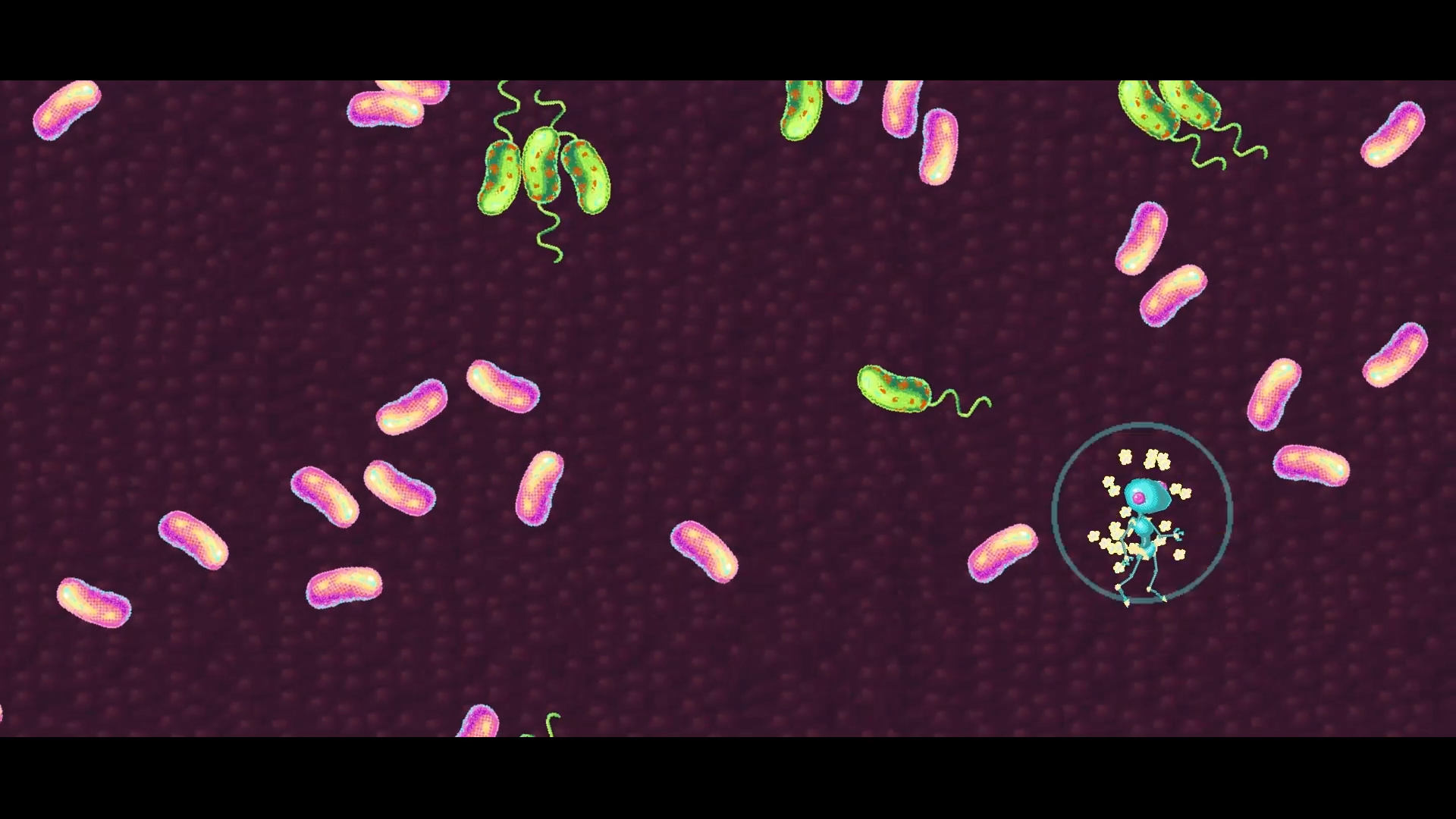 A cute little robot teaches you a valuable lesson about antibiotic resistance. Now with 8-bit music! Created in collaboration with Angela Gao and Patrick Price.
How do phagocytes and B cells work together to destroy viruses? Grab a friend and find out in this multiplayer game! Created in collaboration with Stephanie O'Neil and Andy Schmitz.